Big John has changed quite a bit. He has saved up his pay and actually bought him self a new face! I think he is right handsome, if I do say so myself!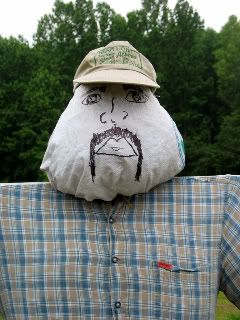 Now that he has a set of eyes, he will no longer have an excuse as to why my compost bin wont be completed.
Get to work Big John
!
The compost pile is an eye sore and is bugging the tar out of me.
I even laid out the material for Big John to get started but
excuses excuse
is all I hear.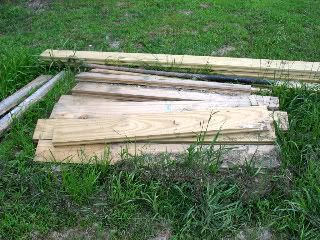 "O whats that Big John? You are staked in the ground and can not move"!?

"Good grief BIG John If I have to build you a pair of movable legs I may as well build the compost bin myself! Sheesh..."

"You know, I am sure you could be easily replaced. Thousand of unemployed workers would love to be in your shoes"

"What!? No I didn't forget that you don't have feet!!!"

"Keep it up John and I will find someone else, I mean it!"

"I will to do it!""What was that? But they wouldn't be as handsome as you... with big dark eyes, muscular arms and legs, small waist and a sexy mustache with handle bars!?"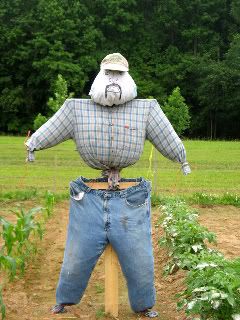 "Big John, who in the hell do you think I am!? I am a married woman for crying out loud!!!"
Boy, it is so hard to find decent help....
*I played by myself a LOT when I was little. ;)