Just a little update...Our tiny nestling is growing into a beautiful fledgling. I believe that this little one belongs to the sparrow family.
I'm still in
awe
after looking at the photos from just a few days ago. I just cant believe the changes that these little guys go through in just a few short days.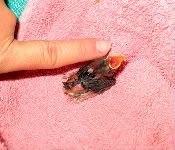 Photo taken about three days ago
Click
here
to see how teeny!
Watching this little fellow grow is like witnessing a miracle.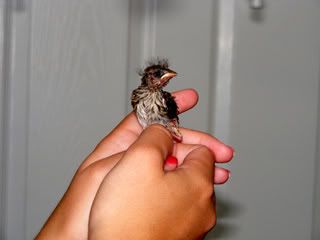 Needless to say the little one seems to be doing well.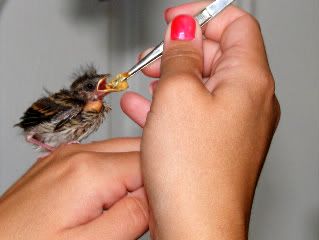 Photos taken today