I would like to take a moment to congratulate
Mr. and Mrs. Hijeevey Marans
for their first hatch!!!!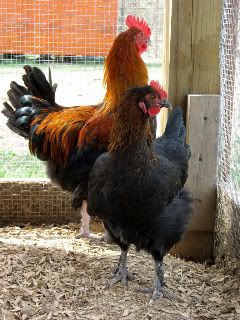 It was touch in go for a while. The
nanny
had to leave the nest in order to chase the first pip around. So I had to take the rest of the clutch to the
incubator
. I would have offered the clutch to Mrs. Purdy Marans but she couldn't be bothered with such silliness. After all Hijeevey likes Mrs. Purdy Marans at his side at all times, she just didn't have the time to raise babies.
So the nanny looked after the one, while I took care of the rest.
But I have to say....