This morning we went to my brothers house in Mt Juliet, Tennessee. He had several field stones that he needed removed and it just so happened that we were
needing
a few for our new
pal
Jazz.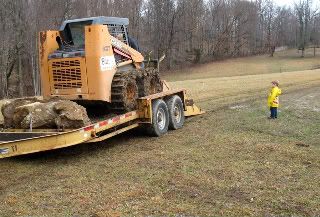 The turkeys in the neighbors field were putting on quite a show. These two gobblers were in the midst of a tussle. Unfortunately they were just too far away. By the time my zoom caught up to them, the tiff subsided.
The deer were showing their butts and wouldn't pose for a picture.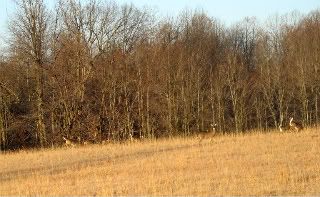 Milo laid around all day snoozing on the butchering stump. Once the ghost of headless chickens past comes to visit him maybe he will get up and actually do something.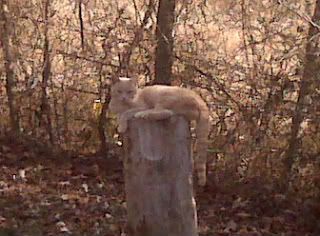 He doesnt look like he will be moving anytime soon.
Jasmine tried to help me put down pine shavings in the chicken coop but she was really in the way.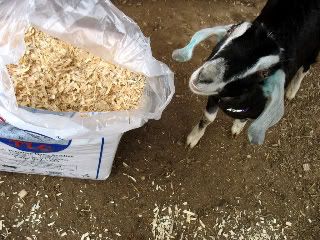 The babes had fun digging worms out of the compost pile.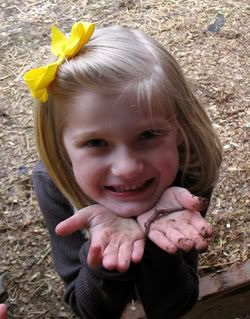 I'm happy they are outside kids verses inside video game kids. It makes me feel like at least I am doing
something
right.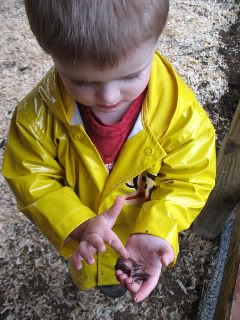 Jasmine is so cute but I really dont think the pictures I have taken show her true
colors
.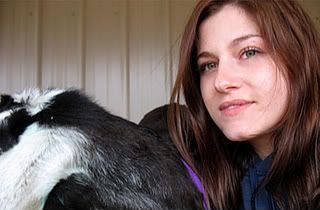 Goats are worse than kids... Be still Jasmine!!!
Awe... I love you too kid...
Sorry folks, thats as good as it gets... Its just another day in the backwoods of Tennessee.