This morning I went searching for any signs of springs arrival. I was a little pissed that I had to put on my long johns and wool socks before starting this mission. I am
so
ready for springs arrival!
I found a few traces of her...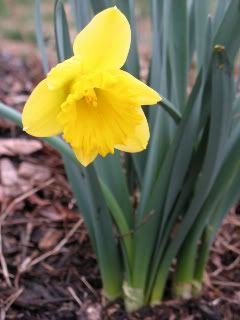 This wouldn't be a spring post if I didn't have a photo of the daffodils in bloom.
The deer have been erasing the signs of spring in the orchard by continuing to prune back any signs of growth. I decided to go down to the
mini orchard
to see if our
vile
concoction of deer repellent is working... Apparently the deer have a great disgust for moth balls garlic and human hair. There hasn't been a branch broken since the first application! Along with sliced up Irish Spring soap thrown about the perimeter, this mixture worked fairly well on the garden last year.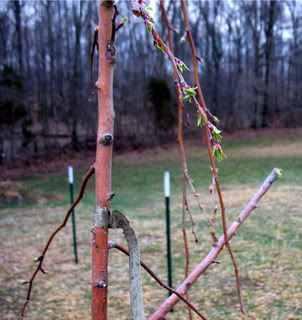 A freshly plowed garden is a sign spring is right around the corner... Plowing the garden is our way of calling out to spring, telling her that we are prepared for her arrival. This past weekend we had the garden plowed. I was relieved to finally have this task completed but now it is a looming reminder of the tomatoes I have yet to start in the house.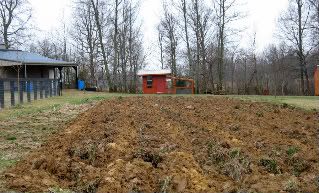 Jasmine also helped me search for spring...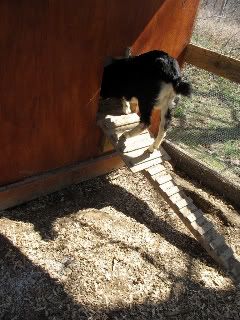 "No Jasmine, Spring is not hiding in the chicken house"
Suddenly, I am very thankful that we didn't put
that
doggie door
in.
Our spring "Barred Rockingtons" chicks have feathered out nicely...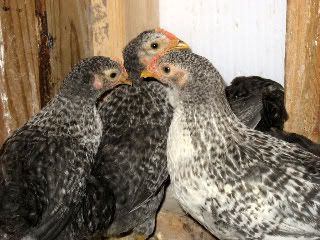 (Barred Rockington is our pet name for our mongrel chickens)
Until Springs
full
arrival, I will settle for the sun peeking through the clouds...