Today we had Leaf Identification Class... I was sort of disappointed in my own lack of knowledge. Identifying a few of these tree became quite tricky. I'm glad I toted along the Audubon Field Guide to North American Trees (Eastern Region).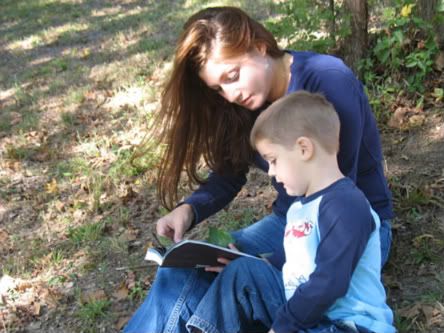 The children frolicked through the woods searching for any leaf they could find in order to stump their ole' mum. O, they had a blast!
After our treasure hunt, Sissy designed her leaf book, while Aubs counted the stash of acorns from his pockets.
Sissy I were able to identify eight different species of trees in our yard.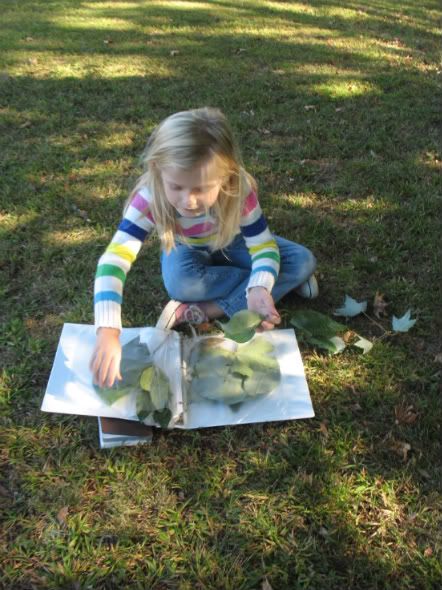 Although I feel like the children had fun researching the trees and writing their titles down in the book I think its important for them to understand the potential roles that each species of trees play in their lives. I have noticed that when I teach the youngsters about the outdoors, they understand and appreciate them more when they are able to see how the natural world benefits them. Sissy and I talked about the sugar maples. We dreamed of the day when they will become large enough to tap. We discussed all the uses of the trees from making paper to plywood, for sweeteners to their medicine properties. I confess I learned as much as the children did today!