This morning I woke up to a cool breeze blowing through the window. It was the perfect wake up call on a beautiful Easter morning. The children and I got ready to go to church with Memaw and Poppy.
(We had to get a picture to document the fact that I am actually going to church)
After Church we had a family dinner and then the children had an Easter egg hunt.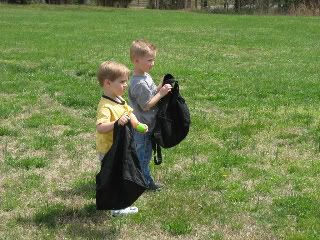 The adults relaxed on the front porch as the children were wandering around looking for Easter eggs. Watching the children, I was reminded of all the years my brother and I spent at my grandmothers for Easter. Every year my Aunt forced us to look for Easter eggs. We were well into our teen years when my brother and I would beg and plead with our mom to not make us do it again the following year. As I gazed out across the front yard watching the children... the memory of our Easters past made me smile.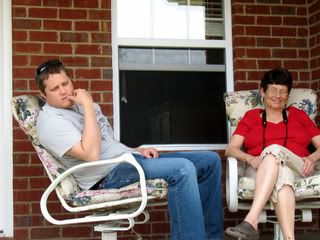 (My younger-oldest brother and my mom)
After the Easter egg hunt we took a little
stroll
to burn off the afternoon dinner. As we made our way back to the barn yard I was reminded of when I would tag along with my Papaw on his after dinner walks.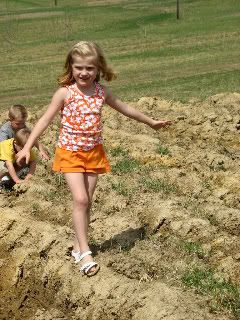 The children and I made our way around the barn yard to wish each of the animals a happy Easter...
"Happy Easter Jasmine"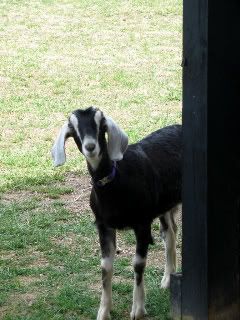 Jasmine wasn't happy about
us
having company... she was a little miffed over the lack of attention she was receiving on her first Easter holiday.
"Happy Easter Milo". Milo was perfectly content being left alone to bask in the sun.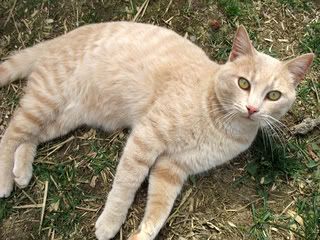 "Happy Easter Broody Hen". The broody hen was absolutely ecstatic over her new Easter eggs. (Which are actually goose eggs)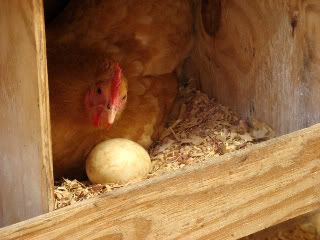 "Happy Easter Hijeevey"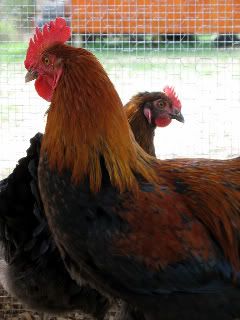 Hijeevey received his crow just in time to say cock-a-doodle-doo Easter morning.
As our stroll was winding down... so was my energy... there is just something about family a big holiday meal and an afternoon walk that just makes me sleepy.
The same breeze that gently nudged me awake this morning will be the same breeze that carries me away in a dream... and just before I drift deep into the land of nod, today's memories and the memories of Easter past are sure to be swimming in my head... and what a restful sleep that will be....
I Hope you all had a great holiday. Happy Easter everyone.