As we all know I have been stuck in a rut that I am determined to get out of. I have been like
Cindy Lou Who singing "Christmas, Where are You".
During my quest to recover my hidden
Back to the Earth Spirit "Mojo",
I have been throwing myself full force into my the grass roots revival and urban homesteading.
Yesterday morning I baked bread.
I ALWAYS have the radio on, so I flipped on some motivational music, (
Janis Joplin, Take another Piece of my Heart, Boston, More than a feeling and Cat Stevens Peace train....
just to name a few) I felt the tingle of excitement as I was rolling and kneading the dough. I was reminded what my capable hands can create or maybe I was just really into the
Janis Joplin
song... either way though, I was so excited that instead of one loaf of bread, I made four!
Yesterday afternoon was absolutely beautiful. In order to absorb more of the
Earthy spirit
, the children and I went to the creek.
While at the creek we caught some dinner....
Maybe it was the crawfish dipped in butter but I have to say by this time my Mojo was returning.
This morning I woke up to find that my love for homesteading and the great outdoors had returned. I took a little time bright and early this morning to enjoy the life that surrounds me...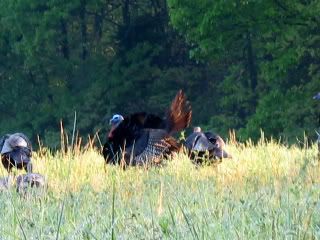 Looking back at the situation now... that's all I really needed, just a little time to remember my love and to not take her presence for granted.